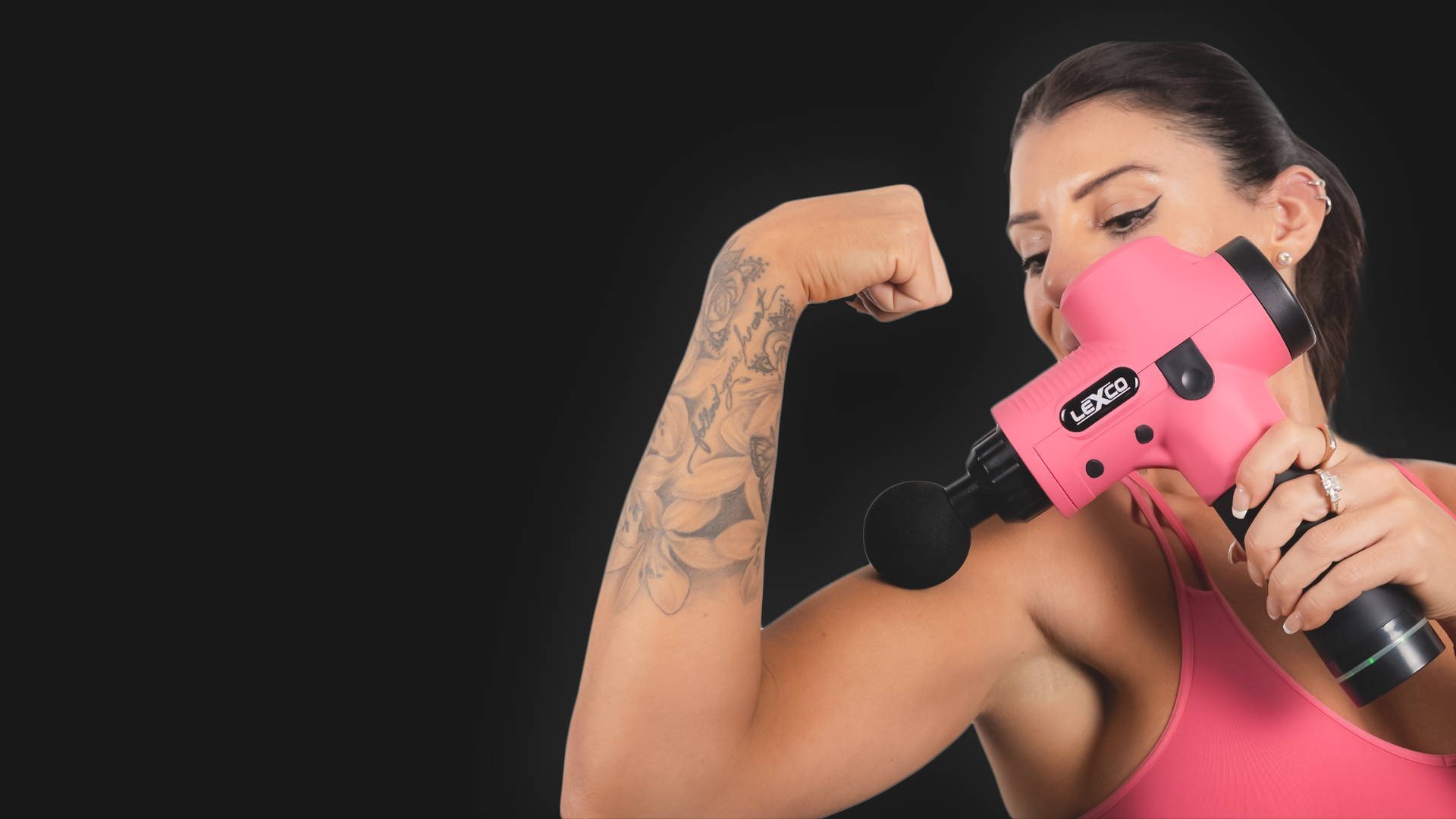 Lexco Massage Gun enhances flexibility and range of motion of the body, fast-tracking your muscle recovery

Premium Warranty
All products covered by premium warranty

Australian Owned
Fully Australian owned business

Click and Collect
Available

4.8 from 200+ reviews on
All Products

More than 10,000
Units Sold
OUR TOP TRENDING PRODUCTS
Lexco Australia is dedicated to bringing quality, smart, tech products to the Australian public to enhance wellbeing through the wonders of at-home self-massage and relaxation with our quality massage guns, eye massagers and more. Our quality assurance includes a third-party check on all items shipped, guaranteeing you will receive the best possible experience when purchasing a tech product from us.
Enhance your wellness with massage
Massages are known to help reduce stress, ease muscle soreness and simply allow you to relax while your circulation is being given a helping hand. Having the ability to experience the benefits of a massage in your own home is beyond compare. There is no need for appointments, extra expenses, or waiting for treatment with sore muscles or niggling neck pain. Adding a Lexco massage gun to your home environment will give you the ability to receive treatment as and when you need it. We have a vast range of massage guns to suit every necessity, from a mini version, perfect for travelling or keeping in your office, to the ultimate massage gun with five powerful modes and even a heated massage option.
Create your own in-home sanctuary
Imagine returning home from a stressful day at work and sinking into your lounge where you start to feel the day's tensions melt away. Now imagine this feeling but for your mind. With one of our Lexco eye massagers, you can keep stress at bay by providing your eyes with an unparalleled soothing experience. Thanks to our unique range of products, you'll feel like you're at your very own in-home spa.
One of the main goals of Lexco Australia is to bring our customers technology that will make their homes feel like the sanctuary they should be. No need to drag yourself to a masseuse parlour just to go through the stresses of driving home in traffic. Now, you can stay relaxed and rest as long as you please in the comfort of your own home.
Tech wellness is not just about massage
To bring a holistic approach to being tech-savvy about your wellness, we also offer Lexco tech bags. Browse the range to find the most appropriate bag for your needs. Our ergonomic, sturdy and well-constructed bags will keep all of your tech equipment safe when you're on the go while still remaining comfortable on your back and shoulders. And for those who prefer not having any additional weight on their shoulders, we also have convenient trolley bags with wheels.
Lexco tech bags are ideal for long journeys or simply moving between the office and home. Perhaps you are a digital nomad who has been seeking the perfect bag for your mobile lifestyle? Whatever your need, we are confident you will find the right bag for all your tech storage and moving requirements in our collection.
Confidence in quality is assured
Lexco Australia is serious about quality and ultimate customer satisfaction. Every one of our products is tested and checked before being made available to the
Australian public. Our customer testimonials speak volumes about our product quality and professional, helpful sales assistance, so you can order your chosen item with the confidence that you will receive a product that performs exactly as expected, on time and with no fuss. Our team is always available should you have any questions or concerns before, during the ordering process or after your sale is complete.
Contact us
today to get started on setting up your little piece of paradise in your home or on the go. Having the option to pamper your body at will is something you will never look back on once you have taken the plunge.
GET INSIGHT INTO LEXCO DELIVERED STRAIGHT TO YOUR INBOX
Subscribe to our newsletter to receive updates on the latest products, deals and offers.